Download our checklist to learn about why risk assessments are non-negotiable. Merely adding disparate security solutions to your network isn't enough to protect your business from a security disaster if you don't know the risks your business faces – not just today but in the long run as well.
What a Security Risk Assessment Entails
A security risk assessment involves identifying information assets that might be targeted by security threats (internal and external), assessing your business' network and data security posture, and gauging threats (prevalent and imminent) to your information assets. Our step by step process includes the following:
Determine value
Prioritize assets
Identify threats
Assess vulnerabilities
Analyze existing controls
Document
Subscribe to Receive The Checklist!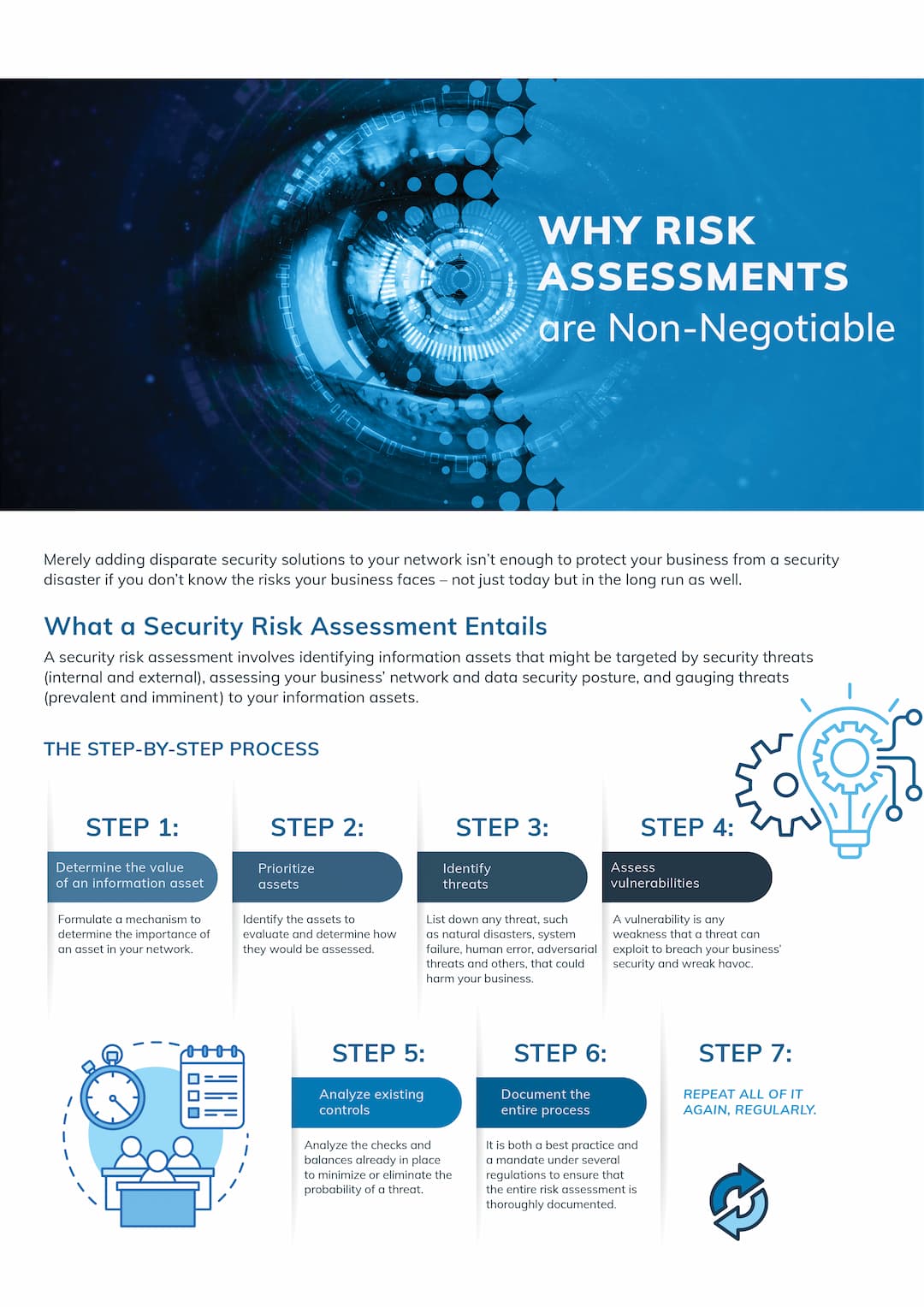 Just enter the information below and we'll send the checklist straight to your inbox. We'll also periodically keep in touch with other resources.