Download our checklist to learn about the key elements of a data security policy. After all, having a well-documented data security policy in place can help protect your employees, sensitive information, and customers from security breaches.
Data Security Areas To Consider
To develop a holistic policy, it is important to analyze all the areas that could be a potential threat, including:
Password Management
Internet Usage
Email Usage
Company Devices
Personal Employee Devices
Social Media Presence
Software User Agreements
Reporting Security Breaches
Data security risks can arise at any time and from anywhere. Not sure where to start? We've created a checklist of the key elements of a data security policy, including everything we've outlined above. 
Subscribe to Receive The Checklist!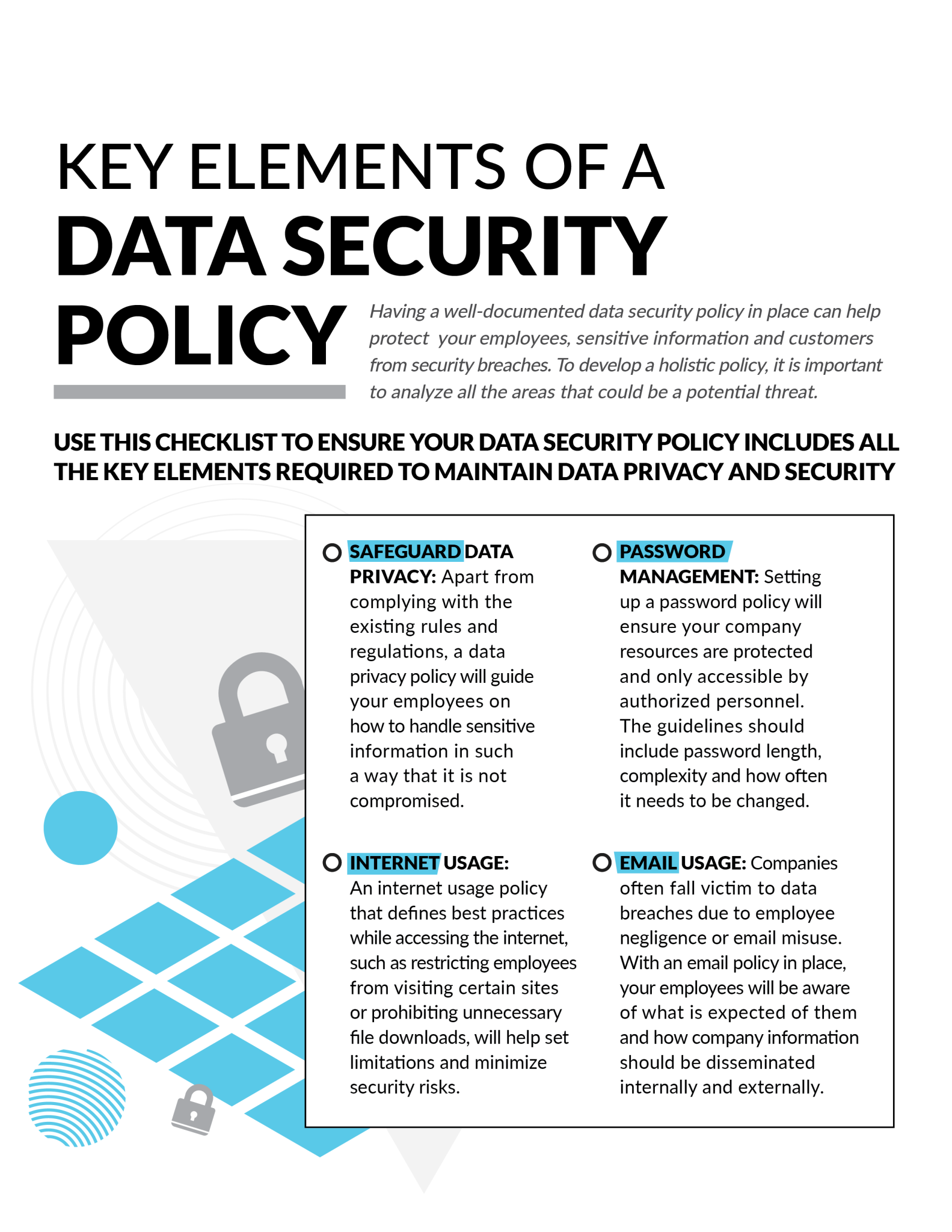 Just enter the information below and we'll send the checklist straight to your inbox. We'll also periodically keep in touch with other resources.